On Monday 7th December 2015 we took part in a sports teambuilding.
The teambuilding began with a first aid course. We all had the opportunity to try CPR and we practiced providing first aid in different situations. Afterwards, we devoted ourselves to sports. We played badminton, squash and ping-pong. Around lunchtime, we split into two teams and played a floorball match. At the end, we had lunch and went bowling. We were tired enough, but the competitive spirit won out and we all finished every game.

We look forward to the next event.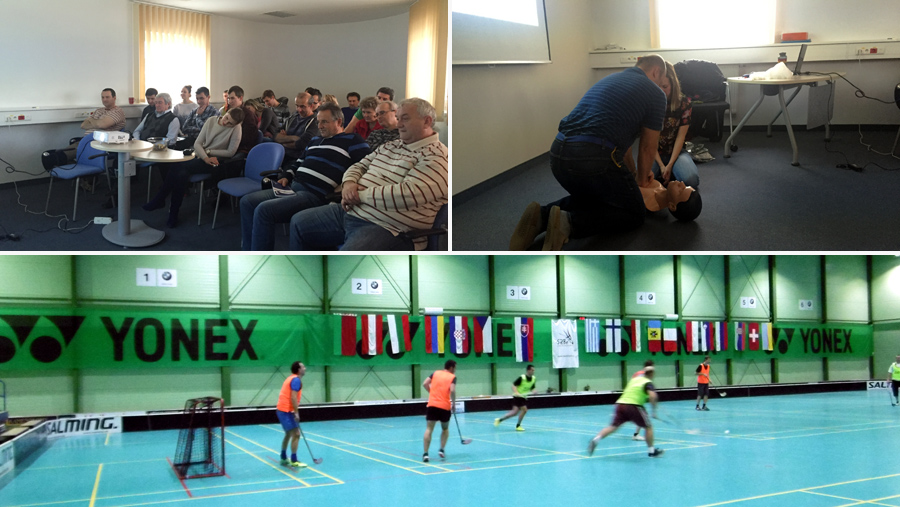 Back